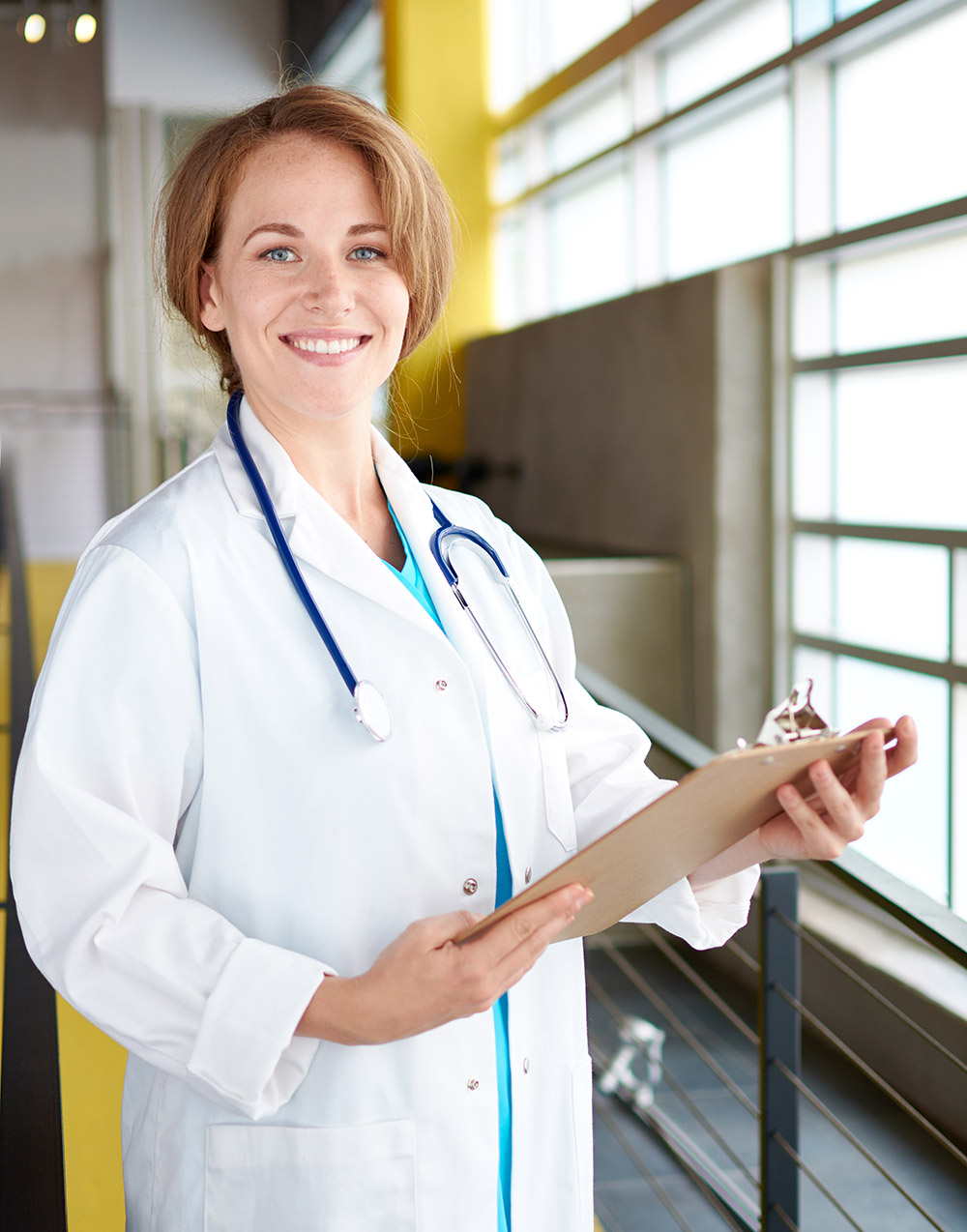 Providing Complete Medical Staffing Solutions
All HealthCare Staffing, LLC specializes in the recruitment and placement of physicians, healthcare leaders, advance practice RN's, physician assistants, dentists and allied health professionals in permanent, part-time, and temporary (locum tenens) positions. Our management team has over 75 years of experience working with nationally renowned medical centers, large healthcare systems, community hospitals, clinics, medical groups, and private practices.
Our proven process driven approach to staffing allows us to match top tier medical professionals with the right client opportunities. We take the time to clearly understand and document the requirements from both clients and candidates to ensure a good outcome for everyone involved!
Our experienced team of recruitment and marketing professionals will be with you, side by side, throughout the hiring and credentialing process. This promises a professionally rewarding and effortless experience for our clients and our candidates.
All Healthcare Staffing, L.L.C. will donate a portion of all direct placements fees to the Michael J. Fox foundation.
About Us
Headquartered in Clarkston, Michigan, All HealthCare Staffing, LLC is a Women and Minority Owned small business with the ability to service clients located throughout the United States. We boast a dynamic and creative group of recruitment and healthcare management experts, who collectively have over 75 years of industry experience. We are focused on a client driven business model that delivers quality results to both clients and candidates.
We are confident that the factors that distinguish All HealthCare Staffing from all others in our field will become clear as you become better acquainted with us.
Our highly-trained recruitment specialists have a working knowledge of the medical specialties and the business side of healthcare. This enables us to provide the best recruitment and staffing services for each of our customers and medical professionals.
Area of Service Expertise:
| | | |
| --- | --- | --- |
| Academia | Anesthesiology | Cardiology |
| CRNA | Dentistry | Dermatology |
| Emergency Medicine | Endocrinology | Family Medicine |
| Gastroenterology | General Practice | General Surgery |
| Geriatric Medicine | Gynecology | Hematology |
| Hospitalist | Infectious Disease | Internal Medicine |
| Maternal Fetal Medicine | Neonatology | Nephrology |
| Neurology | Neurosurgery | Nuclear Medicine |
| Obesity Medicine | OB/GYN | Occupational Medicine |
| Oncology | Otolaryngology | Orthopedic Surgery |
| Pediatrics | Psychiatry | Pulmonary/CC |
| Sleep Medicine | | |
Administrative:
| | | |
| --- | --- | --- |
| CEO | CMO | CNO |
| COO | Executive Director | HR Director |
| Medical Director | Pharmacy Director | President/VP |
| Residency Director | | |
Our Mission Statement
To provide customized permanent and temporary healthcare staffing solutions to our clients through relationships built on trust.
Our Core Values
Trust
Listening
Solutions
Relationships
Compassion
Our Services
Our national client base ranges from private practices to large integrated health systems. Providing tailored staffing and support solutions to help you meet your critical staffing needs is our specialty. Depending on the scope and size of your requirements, we offer permanent placement, interim (locum tenens) staffing, and recruiting assistance services.
Permanent Placement
Our experienced search professionals will meet with you to gain a full understanding of your needs and to offer our expertise to help develop a customized search plan and strategy.  Our candidates are pre-screened and references are checked to assure you that candidates are both qualified and hirable.  We offer different options for our permanent placement services:
Hybrid Search
You get a committed and accountable resource team, mutually agreed upon corporate marketing strategy, candidate exclusivity, weekly updates, and a project timeline with guaranteed deliverables. A negotiated amount of the placement fee (typically 15-25%) is paid up front to be used as working capital and the balance of the fee is due once our candidate starts to provide services.
Contingency
The traditional type of professional search where the placement fee is only due if you hire our candidate.
Temporary (Locum Tenens) Staffing
At All HealthCare Staffing, we can fill long or short-term assignments with qualified providers. Whether your need is to cover a temporary vacancy, perhaps because of a vacation or a longer-term need such as a sabbatical or maternity leave, we have the provider for you!  As with our permanent placements, our candidates are pre-screened and references are checked to assure you that candidates are both qualified and hirable.  The quality of our services has allowed All HealthCare Staffing to secure occurrence-based professional liability insurance from a highly-rated insurance provider for the clinicians we present.
Recruiting Support and Consulting
Perhaps you have your own recruiting or human resources staff and just want some assistance from our experienced recruiting professionals and management experts. We can help through the following programs:
R.A.P. (Recruitment Assistance Program)
You can outsource any phase of the recruiting process for a fixed fee based on the scope of project and/or your needs. This could be name gathering, cold calling, emailing, interviewing, screening, reference checks, etc. The pricing for this services is negotiated based on the breadth of services desired and is typically less than a full-service search. 
Recruitment Management Consulting
We can provide coaching to your existing personnel or can help you build your own recruiting and staffing programs through consultation with our experienced management experts.  We have professionals who have built and managed recruiting departments for large medical corporations and standalone recruiting and staffing firms.
Career Opportunities
We offer opportunities in a wide variety of fields and specialties. Browse our current job openings, or contact us to start a targeted search for your next opportunity today…
F.A.Q
Frequently Asked Questions
Who pays our fees?
The hospital, group or private practice will pay our direct placement and temporary (locum tenens) fees.
Who pays for my expenses?
As a healthcare provider, you are typically reimbursed for travel expenses, meal per diems, and lodging expenses as designed by our clients. For permanent placement, most clients will pay for personal expenses associated with the interview process.
How long are Interim (locum tenens)/Part-time assignments?
Assignments can vary from as little as one day to longer term.
What happens when I submit a C.V. to All HealthCare Staffing, LLC?
Once we are given authorization to do so by you, we present your C.V. to our client(s). You will receive full job details for each opportunity in which you are interested.
What type of work is available?
We have short-term, long-term, and permanent positions.
Where are positions available?
Throughout the United States.